WE SPECIALIZE IN
Artistic furniture
Chandeliers
Fences
Gates
Racks (all types)
Rails
Wine cellar racks
And much more…
WE PROVIDE
Fabrication
Finished paint coatings
Installation
Materials
Repair Work
Services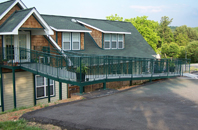 At Babak's Iron & Art, our true passion lies in creating hand-fabricated works of art out of steel, stainless steel, aluminum and cast iron. Our artisans love to personally satisfy our customers' requests for the highest quality, custom-crafted pieces that they can't find anywhere else.
We specialize in:
Artistic furniture
Art sculptures
Chandeliers
Fences
Gates

Racks (all types)
Rails
Wine cellar racks
And much more…
We provide:
Fabrication
Finished paint coatings
Installation
Do you have a drawing or picture of what you want? For all of our commercial and residential interior/exterior services, we offer Free Estimates and Free Designs! Contact us today for a free quote!